What is Self-Determination
People who are self-determined know what they want and work to make what they want a reality. They engage in activities with a full sense of wanting, choosing and personal endorsement. (Deci, 1992). Research has shown that people who are self-determined are more intrinsically motivated to get things done, are happier and have more energy to put toward achieving what they want. People who are more self-determined are more likely to accomplish their goals.
To identify the knowledge, skills and beliefs that individuals need to act with increased self-determination, a team of researchers at Wayne State University conducted hundreds of interviews, observed individuals in a variety of settings and sought expert input to develop the Action Model for Self-Determination (Field & Hoffman, 1994; 2016).
If you're interested in a scale for educational settings, we suggest the Self-Determination Student Scale (SDSS). You can learn more about the SDSS at ealyeducation.com.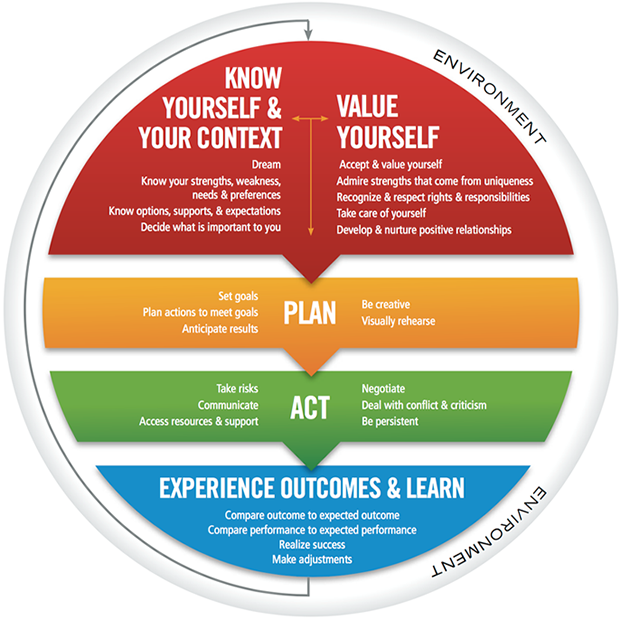 Field, S. and Hoffman, A. (2015). An Action Model for Self-Determination. Revised from "Development of a Model for Self-Determination," by S. Field and A. Hoffman, 1994, Career Development for Exceptional Individuals,17(2),. p. 165. (For permission to reprint, please contact sharon@beselfdetermined.com.)